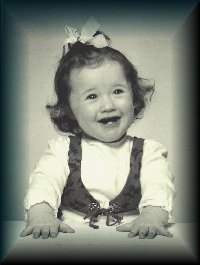 MYSELF
My name is Eirin and I was born in 1967 in Narvik, a city in the north of Norway. It's a small city - about 18.500 citizens including the surrounding area.
Narvik lies approximately 210 kilometers north of the Arctic Circle and experiences therefore the midnight sun and winter darkness.

My family:
My mother is born in Lofoten - the paradise of Norway. She moved to Narvik in 1963, met my father, got married and settled down. I have a one year older brother who lives in Narvik and a four years younger sister who lives near Oslo. My brother has three children, Ruben is ten, Marlene is seven and Fredrik is two.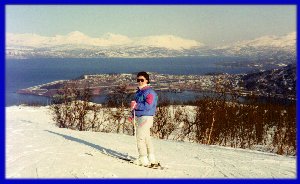 Me - skiing in the slopes in Ankenes - with a view to Narvik.